Audio Samples
Edward Elgar: Sonata in E minor, Op. 82 "Romance: Andante"
---
John Corigliano: Sonata for Violin and Piano "Allegro"
---
WVIA Public Media Interview
, September 26, 2018
---
Recordings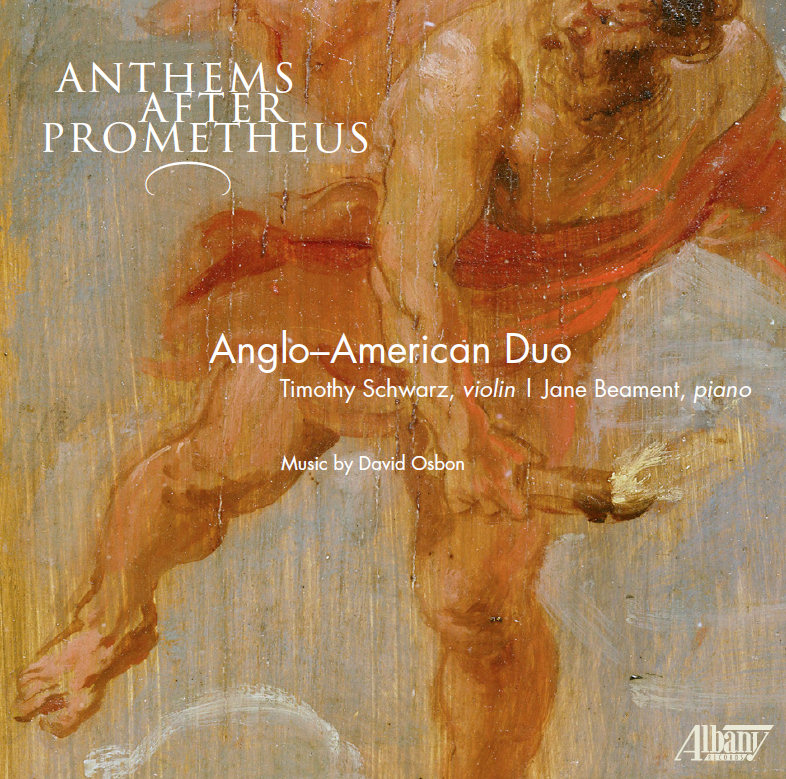 Anglo-American Duo Debut CD
Anthems after Prometheus: Works by David Osbon
Albany Records
The Anglo-American Duo exhibit their usual solid technique and imbue it with great sensitivity.
Anthems After Prometheus is an excellent collection of David Osbon's fascinating compositions played by musicians of great virtuosity.
-- Fanfare Magazine
Two Awards for Anthems After Prometheus:
Into the Sun... (solo violin):
2020 International Composers Prize of the Academia Musica Vienna
Composed by David Osbon / Solo and CD premiere by Timothy Schwarz
Still Waiting for the Revolution... (piano trio):
2020 Franz Schubert International Composition Prize
Composed by David Osbon / CD premiere by Anglo-American Duo and cellist Lorraine Deacon
---
Copyright ©, 2023, The Anglo-American Duo. All Rights Reserved.
Site designed and maintained at 15 West Bellamy.