Timothy Schwarz, violin
Jane Beament, piano
Anglo-American Duo Debut CD
Anthems after Prometheus: Works by David Osbon
Albany Records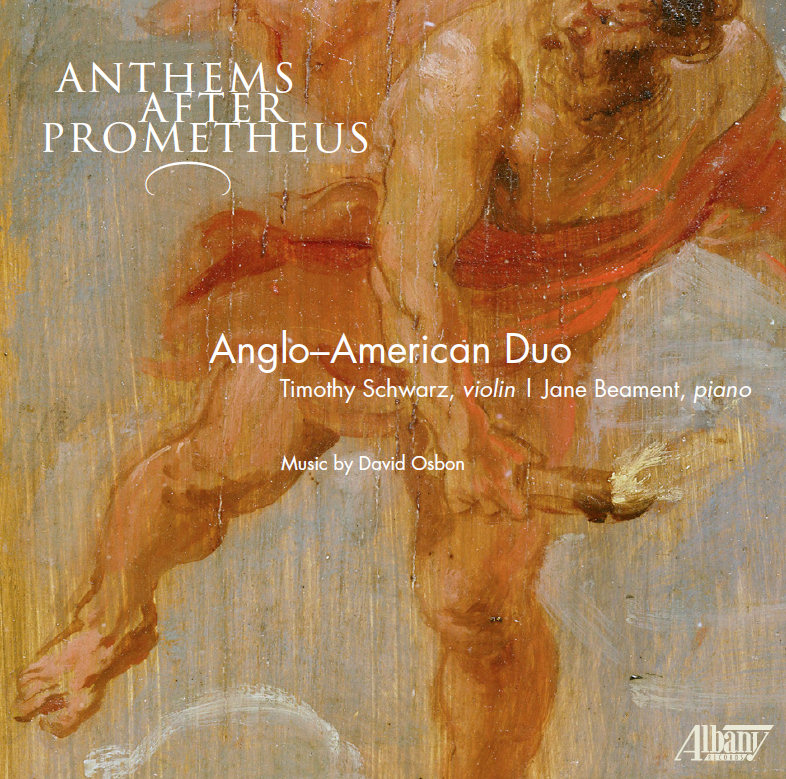 The Anglo-American Duo exhibit their usual solid technique and imbue it with great sensitivity.
Anthems After Prometheus is an excellent collection of David Osbon's fascinating compositions played by musicians of great virtuosity.
-- Fanfare Magazine
---
Featured work "Into the Sun..."
Winner of the 2020 International Composers Prize of the Academia Musica Vienna
---
The Anglo-American Duo is proud to be the recipient of a $10,000 career grant from Rowan University to fund this project.